ARRESTED FOR POWER LINE DAMAGE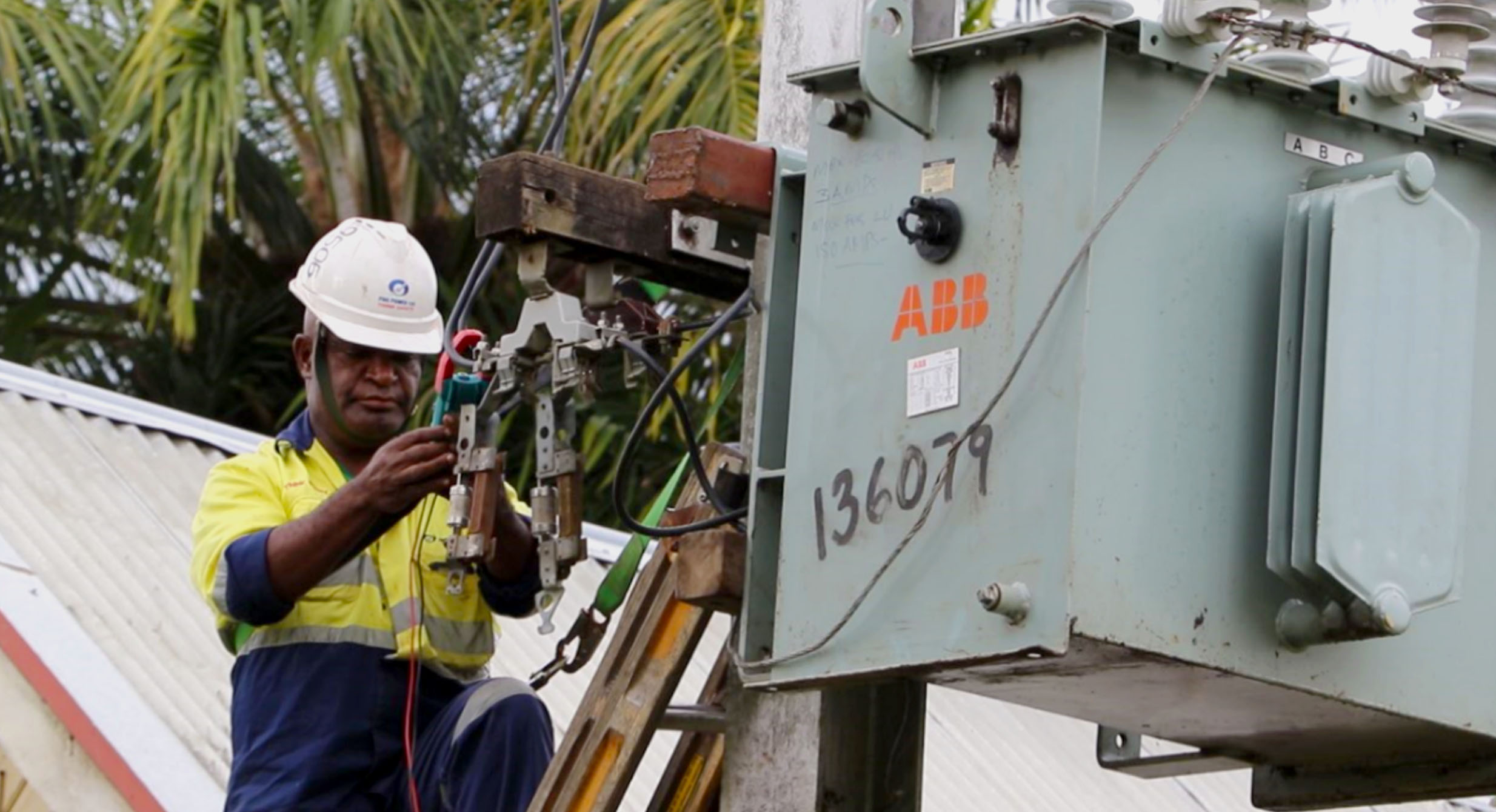 A young man was officially arrested for allegedly cutting a tree onto low voltage power lines at Kerefa Village in Goroka.
He has been charged under Section 49 of the Electricity Industry Act and in police custody.
On 29 June 2018, the offender allegedly chopped down a tree that fell onto another nearby tree and subsequently forced it to fall onto low voltage power lines supplying Massi and Kerefa villages, thus causing extensive damage to the 25 KVA power transformer located near Massi Lutheran Church.
The total damages valued up to K34,000.
These power transformers are an integral part of the electrical distribution system and are installed at specific locations purposely to effectively transform, regulate and distribute electrical energy safely to consumers within the networked area.
The consequential effect of the tree, when it fell onto the power lines, forced power lines to make contact with each other and created a short-circuit. Short-circuits are dangerous and it produces the flow of high faulty current that is dangerous to electrical appliances.
In this scenario, the faulty current eventually fed back to its source of origin, the transformer, and intense heat burnt its low voltage windings.
Transformers are expensive and because of the unavailability of spare ones in Goroka, the replacement was not done quickly, and customers were without electricity for almost three months.
The single tree has caused damages to power lines, the transformer and loss of business in the community and cut off power supply to more than 8,000 residents.
However, on 04 September 2018, PNG Power installed a new 100 KVA transformer and restored power supply to the villages. PNG Power has incurred a loss of K34, 000 for the damages and for the new transformer.
Women's representative Ms Susie Wasoka thanked PNG Power Acting Managing Director Ms Carolyn Blacklock and Goroka Centre Manager Mr Paul Nau for quickly responding to her request in restoring power supply and removing illegal connectionsThe person who cut the tree onto the power line is her relative. Susie said his relative didn't listen to her advice in seeking PNG Power's assistance before cutting the tree and he had to pay the consequence for causing damages to electricity assets and loss of business.
"Massi and Kerefa were the first villages in the Gauku LLG to get electricity in 1977. Our grandfathers gave K7, 000 to ELCOM (PNG Power) to pull lines into these areas. Such irresponsible action is not accepted by the community and the community is sending him to PNG Power and police for arrest. He is my family member but we are not going to hide him because the community has spoken, and he has to pay the price for his wrong-doing," Ms Susie explained.
PNG Power Manager Investigations & Protective Services Mr Donbosco Mruwari said the practice of cutting tree onto power lines has been a 'disease' in the highlands region from Yonki to Chimbu, Mt Hagen, Mendi and Wabag.
Mr Mruwari said PNG Power has been very lenient but will not tolerate this anymore. All those responsible will be taken to the police to ensure that they are arrested and charged criminally for damaging electricity assets.
"We have registered this matter with Goroka police for the person to be arrested and charged. This is a clear message to the people in the Highlands region that PNG Power will not tolerate with people deliberately chopping tree onto power lines."
"I thank the police force for their continued support. This irresponsible action is costing PNG Power and affecting our good customers and it has to stop," Mr Mruwari said.