OKAPA DISTRICT TO BE CONNECTED TO RAMU GRID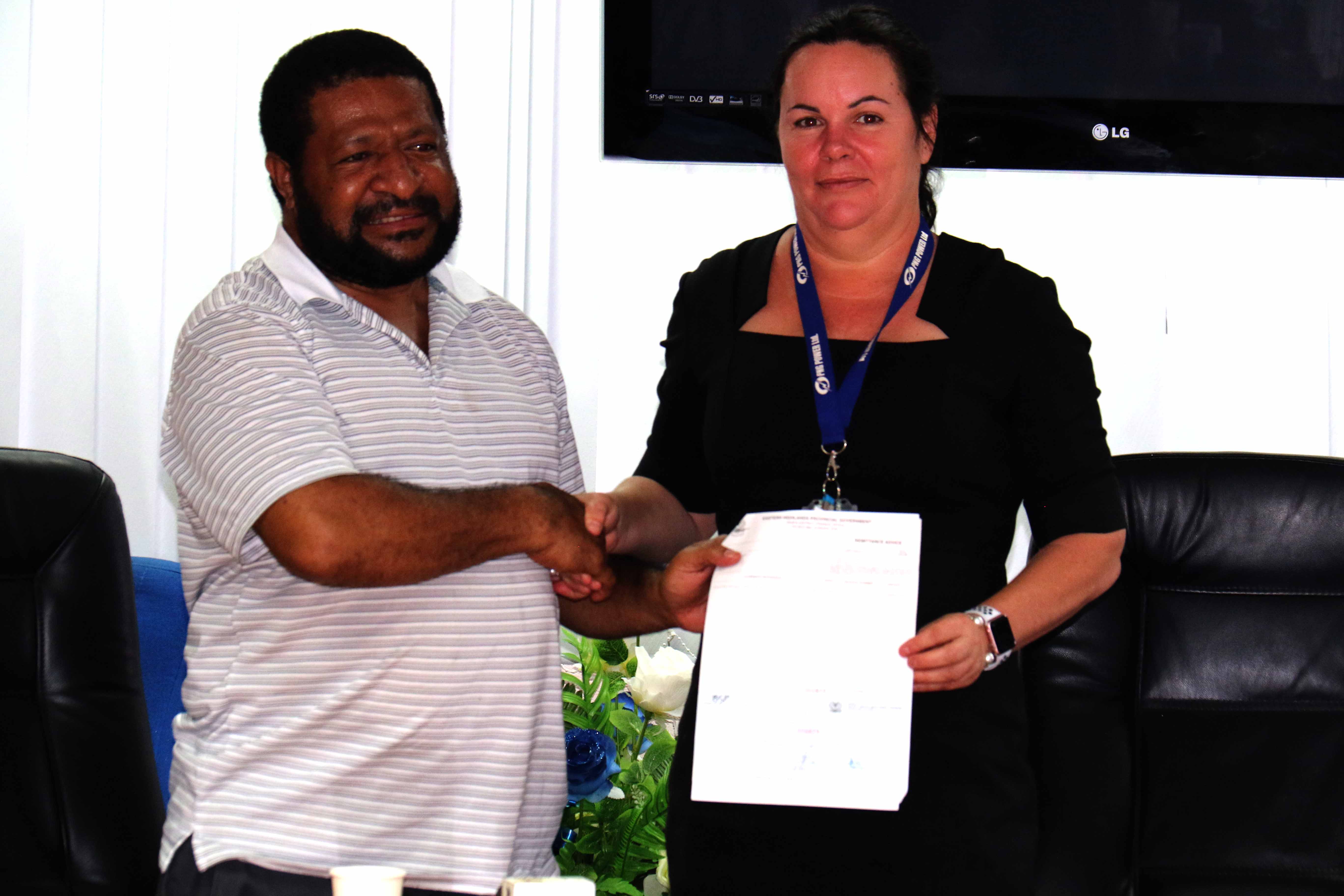 PNG Power Acting Managing Director Ms Carolyn Blacklock received the first payment of K50, 000 from the Member for Okapa District Hon. Saki Saloma yesterday to begin construction of transmission and distribution lines and connect the district to the Ramu Grid.
This project will be achieved through the Electrification Partnership Project with PNG Power. Ms Blacklock said that more than 150,000 lives will benefit from this electrification project.
"Lots and lots of schools, churches and health clinics will benefit from power along the way," she said.
She added, PNG Power will run transmission lines as well as connecting distribution lines directly into people's houses.
Hon. Member Saki Saloma said Okapa Station has been without electricity since independence.
"When I took office I felt that having Okapa connected to the grid is very important. I want basic services restored back to Okapa so that public servants can be stationed at Okapa and operate from there so my people can be served," he said.
The project will take at least three years to complete.
Meanwhile, the District Development Authority has gone out of their way to fix the generators that has not been functioning and restore temporary supply around March this year.
These generators will be supplying power to Okapa Station until the district is connected to Ramu Grid
…………………………….
Carolyn Blacklock
Acting Managing Director
PNG Power Ltd