TOTAL POWER SYSTEM OUTAGE IN DARU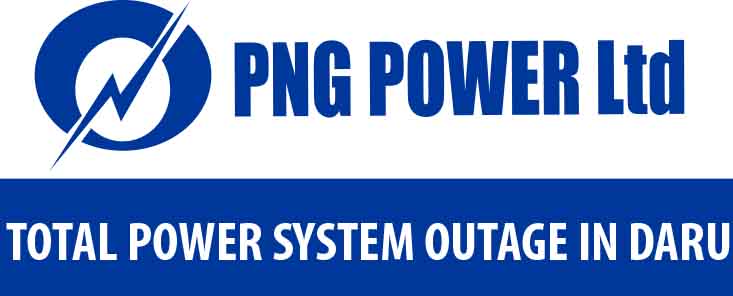 PNG POWER ADVISES THE GENERAL PUBLIC LIVING IN DARU TOWN AND SURROUNDING AREAS THAT THE POWER OUTAGE IN THE TOWN FOR THE LAST SEVEN DAYS WAS DUE TO TECHNICAL PROBLEMS ON THE THREE MACHINES AT THE POWER STATION.
TECHNICAL STAFF FROM PORT MORESBY TRAVELLED TO DARU LAST WEEK AND MANAGED TO RESTORE ONE MACHINE, RESTORING ELECTRICITY SUPPLY TO SOME PARTS OF THE TOWN ON FEEDER ONE YESTERDAY.
WORK ON THE OTHER TWO UNITS ARE IN PROGRESS.
ELECTRICITY SUPPLY IS EXPECTED TO BE FULLY RESTORED THIS AFTERNOON WHEN ONE OF THE MACHINES IS FIXED TODAY.
FOR FURTHER INFORMATION, PLEASE CONTACT THE 24 HOURS CALL CENTRE ON MOBILE NUMBERS: 7090 8000 / 7500 8000
PNG POWER SINCERELY APOLOGISES FOR THE INCONVENIENCE CAUSED.
Issued by PNG Power Corporate Relations
Dated: 14th August, 2018