PRESS STATEMENT Wednesday 13th September, 2017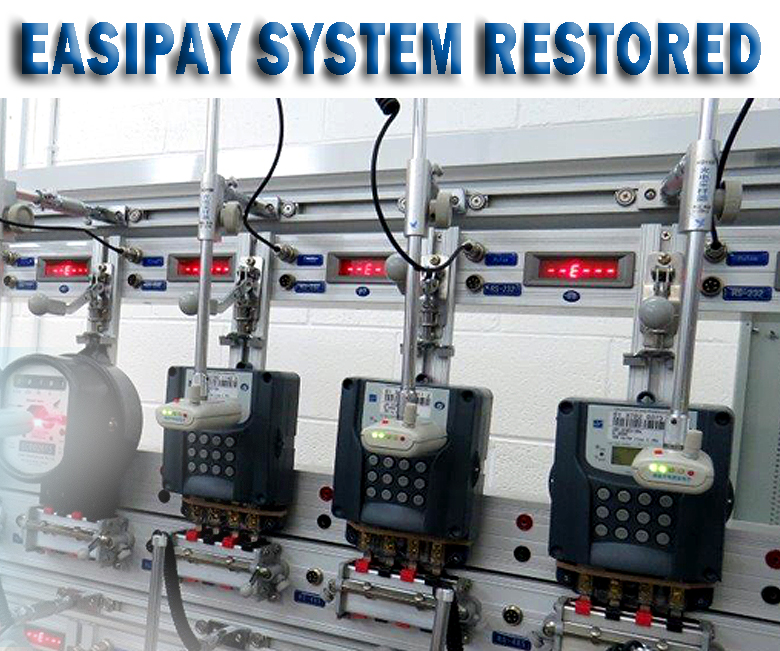 PNG Power Limited has restored its Easipay System as of 12 midday today (Wednesday 13th September), following a major system failure on Monday this week.
This outage was due to our Easipay Database collapsing due to technical faults. PPL Information and Technology Officers along with our New Zealand Vendor all worked tirelessly around the clock to restore the system.
Prior to opening up our vending sites during midday today, we ran a test purchase at our PPL HQ in Port Moresby and the system was all good to go.
In order to control traffic to prevent overloading the system, and prevent another crash, PPL opened up vending at its offices nationwide at 12midday, then proceeded to opening up the other Easipay vending sites in shops around the country at 3pm, followed by SMS/Mobile purchase after 5pm this afternoon.
PNG Power Limited sincerely thank all our valued customers and business clients for their patience during this outage period, and we do apologize for the inconvenience caused.
PPL would also like to take this time to correct certain allegations leveled against the company in today's Post Courier Newspaper (Wednesday 13th September 2017).
The mention of PPL running in the red is unfounded and is a misleading statement not sanctioned by my office.
The overall economic situation faced by the country is affecting Business and Government Utilities, including PPL. Our balance sheet is well within the approved limits established by the banks, to meet all PPL operational requirements.
The suspension of ICT Officers as claimed by the same newspaper was done due to their linkages to a very serious fraud case committed by external parties against PPL. These officers remain innocent until proven guilty or otherwise. Linking these suspensions to the Easipay system is also not correct and PPL requests that Post Courier thoroughly investigates these allegations prior to printing.
Approved for release!
Mr Alex Oa
PPL Acting Chief Executive Officer
For further information:
Contact Wesley Manuai on 324 3505 or 7114 3494 or Eileen Lloyd on 324 3110 or 71009054|PNG Power Corporate Relations