WASHDOWN OF TRANSMISSION LINES IN PORT MOREBY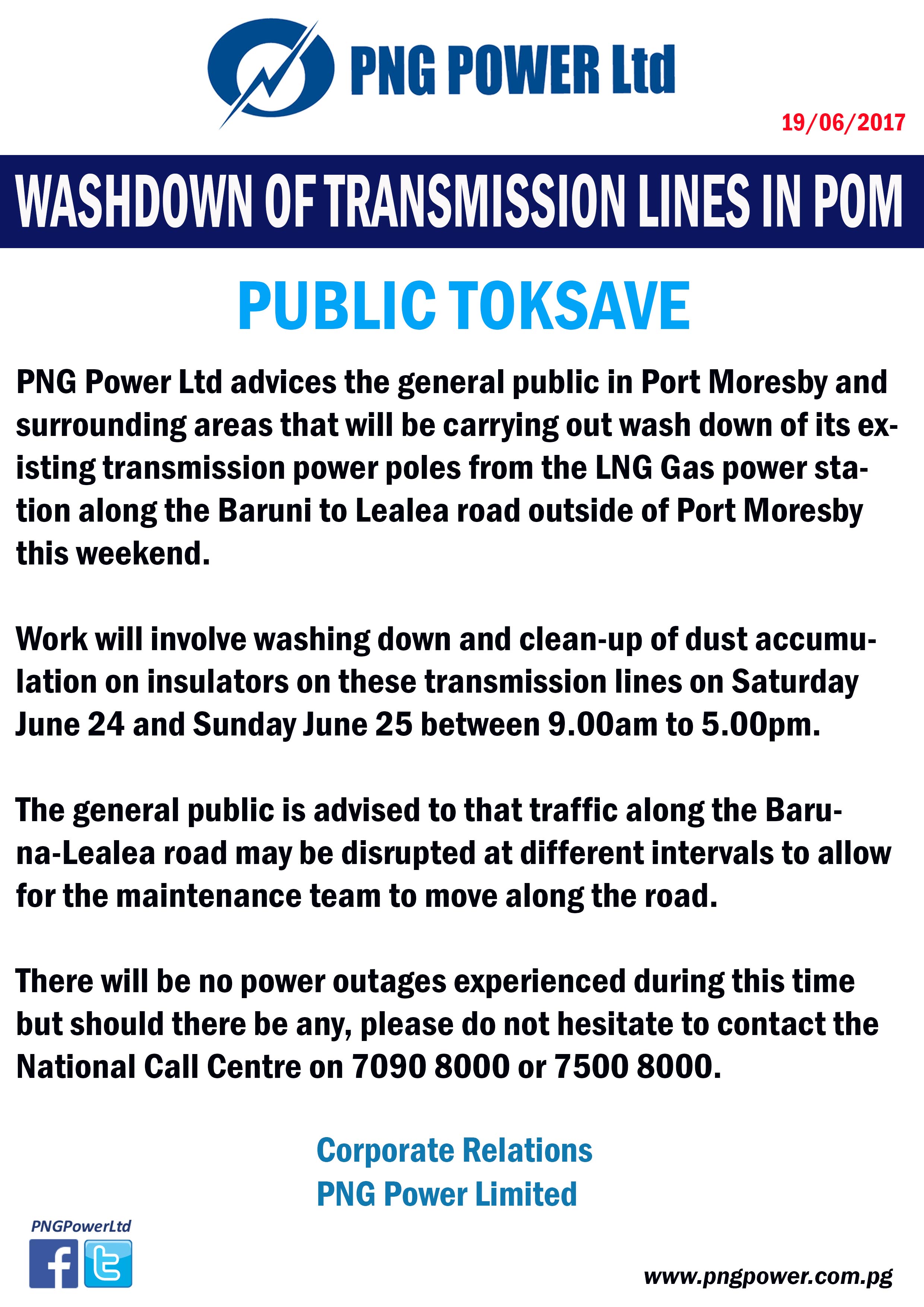 PUBLIC NOTICE
WASHDOWN OF TRANSMISSION LINES IN PORT MOREBY
PNG Power Ltd advices the general public in Port Moresby and surrounding areas that will be carrying out wash down of its existing transmission power poles from the LNG Gas power station along the Baruni to Lealea road outside of Port Moresby this weekend.
Work will involve washing down and clean-up of dust accumulation on insulators on these transmission lines on Saturday June 24 and Sunday June 25 between 9.00am to 5.00pm.
The general public is advised to that traffic along the Baruna-Lealea road may be disrupted at different intervals to allow for the maintenance team to move along the road.
There will be no power outages experienced during this time but should there be any, please do not hesitate to contact the National Call Centre on 7090 8000 or 7500 8000.
Corporate Relations
PNG Power Ltd