Resignation of Carolyn Blacklock and Appointment of Acting CEO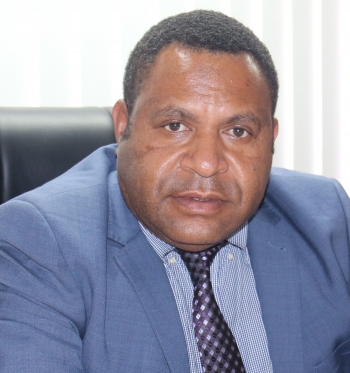 The PNG Power Board of Directors held a special meeting this morning to formally put in place an Acting Chief Executive Officer following the announcement by Carolyn Blacklock to step down as the acting Managing Director of PNG Power.
The Board acknowledges Ms. Blacklock's invaluable contribution to PNG Power over the past 18-months. Carolyn provided a strong, decisive and courageous leadership that restored confidence in the company from all stakeholders including our development partners, financiers, customers, suppliers and off course, our workforce.
The Board understands the circumstances leading to her decision to step down and accepted her resignation. On behalf of the Board and the entire PNG Power Team, I want to thank Carolyn for all her efforts in stabilizing and initiating a Reform Agenda for PNG Power, underpinned by the Least Cost Power Development Plan.
No organisation can function effectively without a head. Noting our enabling legislations, in particular the vested powers of the National Executive Council (NEC) to appoint a Managing Director, the Board determined that the most appropriate means, within its powers, to provide Governance and leadership was to appoint an acting Chief Executive Officer, until a permanent appointment is made by NEC. Supported by the Board, I will also take a more active role in my oversight and support to the Acting CEO during this transitional period.
The Board today resolved to appoint Mr. Douglas Mageo as the Acting Chief Executive Officer.
Mr. Mageo is not new to this role. He was the acting CEO before Carolyn came onboard and possesses the necessary skills and experiences to provide the leadership needed during this time. He will be fully supported by the Board and the current Executive Leadership Team.
The recruitment process for a new Managing Director should commence immediately, and to that end, we have already contacted our shareholder representative, Kumul Consolidated Holdings Limited (KCHL) and will work in close consultation with them and our relevant Minister to make a new appointment as soon as possible.
We are all rightfully proud of the recent achievements of PNG Power which Carolyn tirelessly strived for. We have gained back the confidence of our customers and stakeholders, and more importantly, the Board has recognised the confidence Carolyn gained from our valued staff. We hope that it is our collective wish that we, from the top down and bottom up, maintain our commitment to continue transforming our company to provide access to reliable and affordable power. We must continue our invaluable contribution to building our Nation.
Our path forward is clear. PNG Power needs to do a fuel switch from high cost imported HFO/Diesel to Gas in the Port Moresby Grid, rebuild the existing hydro power stations and related infrastructures, develop hybrid (solar, battery, diesel) for the off-grid centres and distributed smaller hydros in the long term.
My team, and I, wish Carolyn well in her future endeavors and we take this opportunity to reaffirm our commitment to you our customers and our staff and to continue to drive this organization forward.
Peter Nupiri
Board Chairman
PNG Power